Find a Financial Advisor in Baton Rouge
Helping People Pursue Life Goals Since 1983
CARSON WEALTH | THE SHOBE FINANCIAL GROUP:
Expert Planning for
Generations to Come
Helping People Pursue Life Goals Since 1983
Legacy is about leaving a lasting impact; something that is passed on for generations. Legacy and impact are guiding principles that are embedded in the rich history of Shobe Financial. They're also the focus of the client experience at Carson Wealth.
Two firms founded in 1983, both with the same dedication to putting their clients first and making a difference in their lives. Together, they're stronger and their ability to make a deeper impact expands.
Finances impact all aspects of your life. A financial plan that's guided by your hopes, dreams and ambitions is better than the other way around. That's how the Shobe Financial Group founder, Edward Shobe, built his company and how the team will serve its clients in Louisiana, Texas, and around the southeast for years to come. Learn more about our story.
Carson Wealth | The Shobe Financial Group Team
Our team of seven CERTIFIED FINANCIAL PLANNER™ professionals plus seasoned client support staff are focused on your goals as if they were their own. When we better understand what your financial future means to you and your family, we achieve our goal of becoming so much more to you than a financial planner.
Since 1983, helping people pursue life goals through expert planning
Providing actionable financial guidance and support for any stage of life. Most life goals require a financial plan and action strategy to pursue them. Let us help you!
Creating and maintaining an evergreen plan to help you pursue your financial goals. Using proprietary tools and processes developed over 38+ years in business, let us build a plan for you.
Pursuing your goals with the Shobe Financial team means putting over 150 years of collective experience to work for you, including 7 CFP® professionals.



Legacy Planning: A Guide to Gifting Your Heirs
Gifting to your loved ones now or posthumously each carries their own positives and negatives as they relate to your estate plan, taxes, your goals and your legacy.
Cross-Generational Financial Planning Guide
Millennials are poised to inherit approximately $41 trillion from their Baby Boomer parents over the next 40 years. The result will be the single largest intergenerational wealth transfer in human history. Many older clients, however, are beginning to voice growing concerns over the financial preparedness of their Millennial children, fearing they may lack the wherewithal to deal responsibly with a sudden influx of wealth.
The Family Budget: Financial Empowerment at Your Fingertips
Managing family finances has become more complex than ever as the economy, job market and family structures have all undergone dramatic changes in recent years. American families continue to evolve at a rapid pace, resulting in new and complex financial concerns and challenges. When is the last time you sat down to review your family budget? Read this free guide for important tips on budgeting, savings and insurance.
HOW FAR ARE YOU
From Being Ready for Retirement?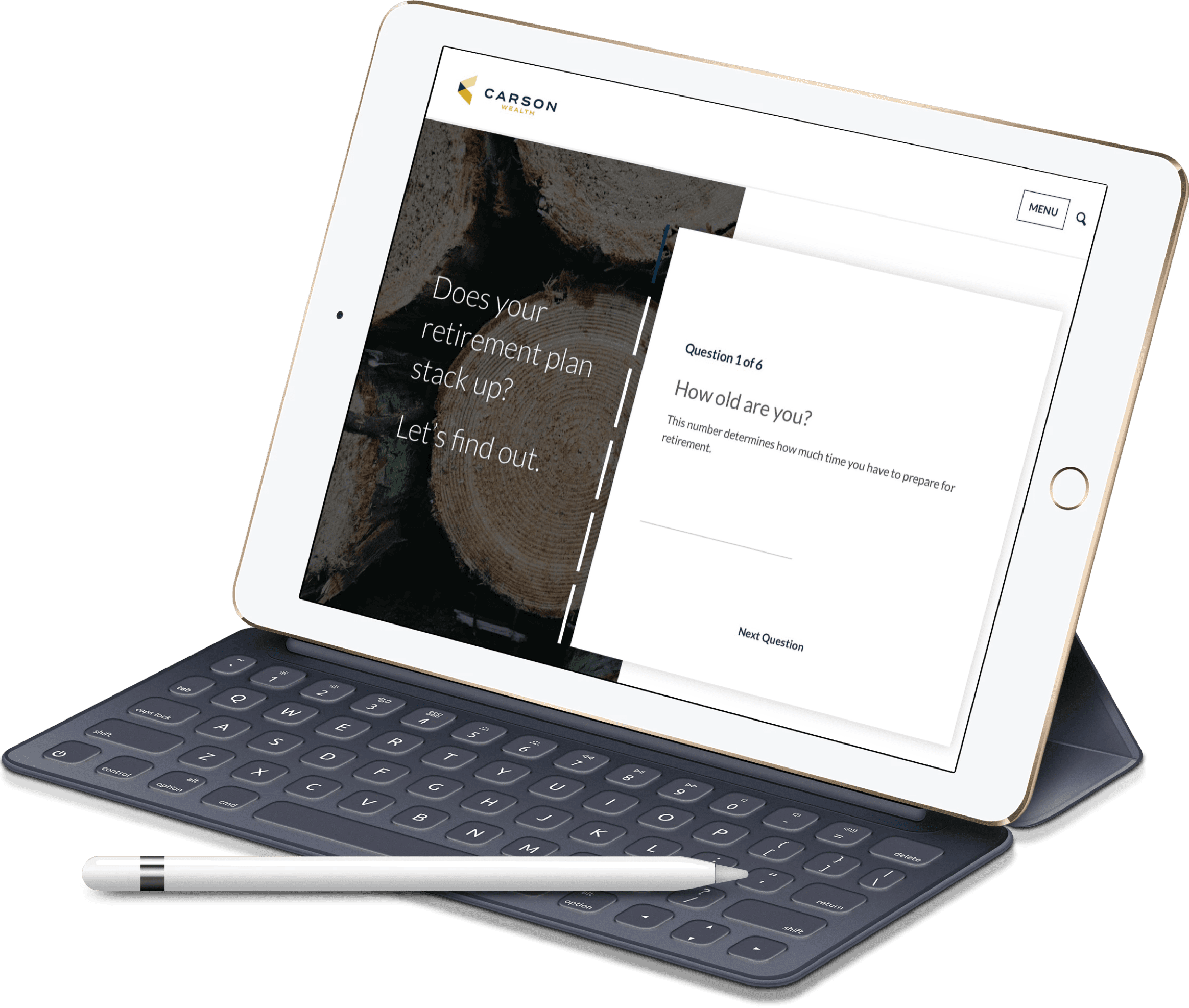 Primary Service Areas:
Baton Rouge, Merrydale, Baker, Shenandoah, Zachary, Denham Springs, Hammond, New Iberia, Laplace, Thibodaux, Morgan City, Lafayette, Opelousas, Kenner, Abbeville, Houma and more.
Request an Appointment
In 15 minutes we can get to know you – your situation, goals and needs – then connect you with an advisor committed to helping you pursue true wealth.